The Department of Comparative Literature,
The University of Hong Kong
In May 2019, I was invited to run a career workshop for The Department of Comparative Literature at The University of Hong Kong.
I was given the challenge of creating a career workshop for the department, which was specifically designed for students graduating from a master's programme, the Master of Arts in Literary and Cultural Studies. The workshop was the first of its kind, and part of the department's effort to support the career development of its master's students.
The workshop I designed focused on essential career planning skills, and skills that are especially useful for humanities graduates. Through individual and group exercises, students practiced how to identify and explain their transferable skills to potential employers. They also collaborated on brainstorming relevant jobs, roles and industries. Other issues covered in the workshop included the importance of networking, of researching industries, of using informational interviews, and of asking for feedback from others.
Read my guide to career hunting for humanities graduates in Hong Kong here.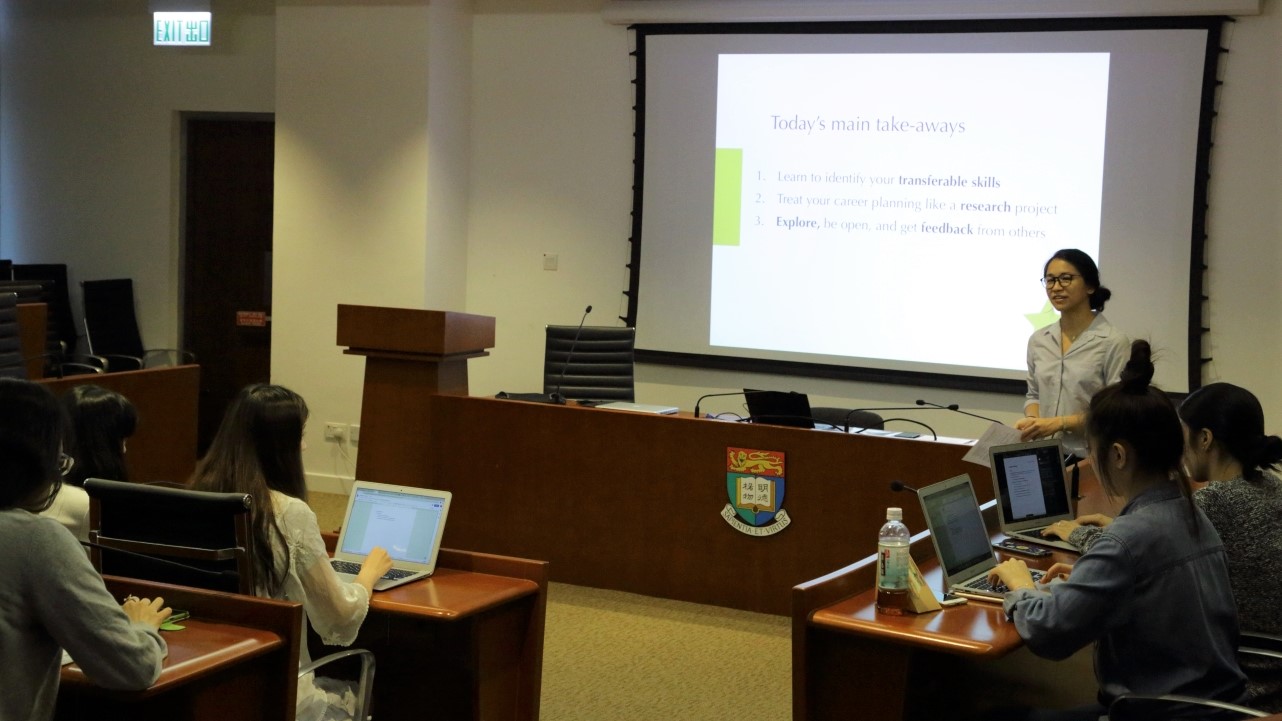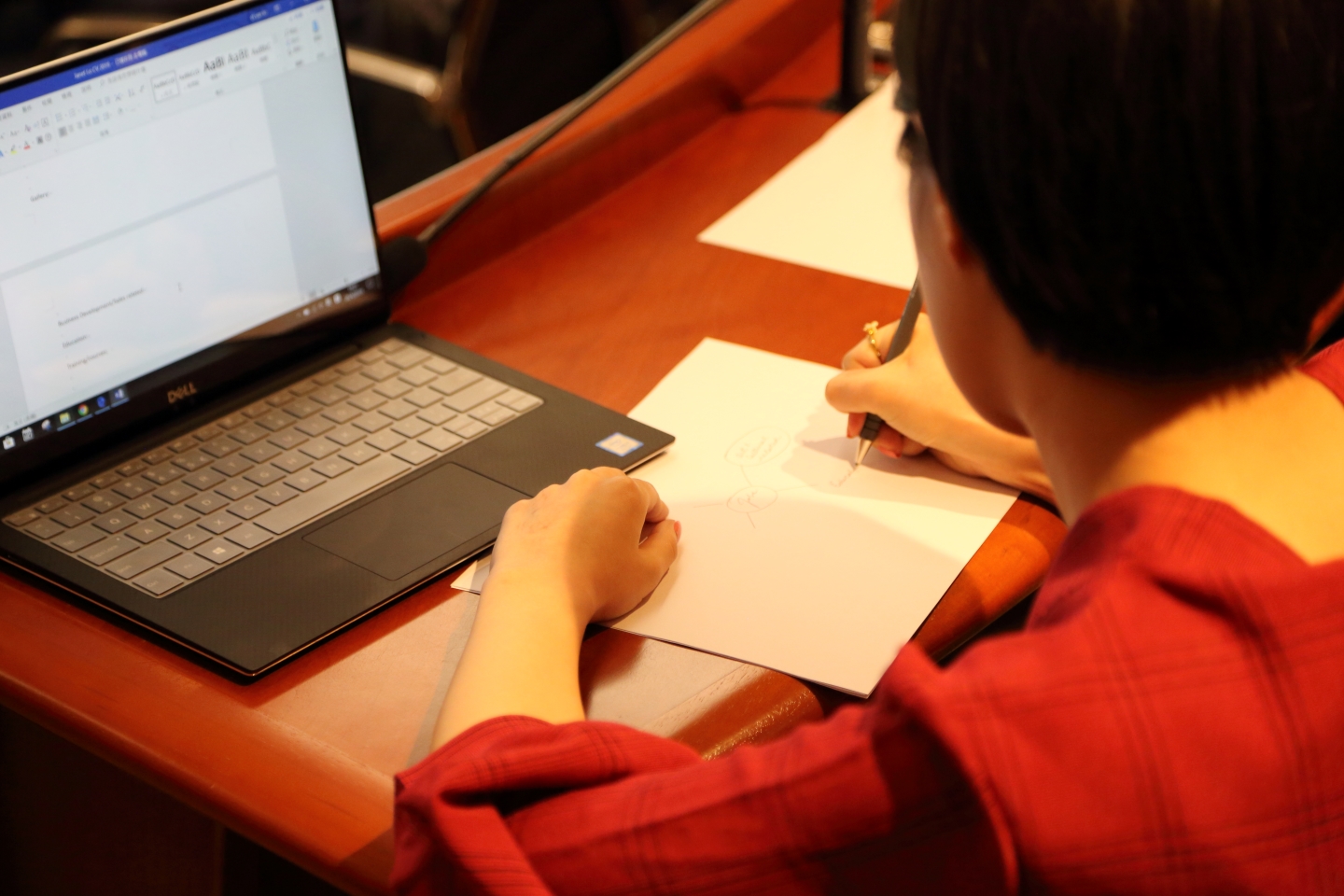 Common Core Plus,
The University of Hong Kong
In spring 2019, I designed and ran four career workshops at The University of Hong Kong, in collaboration with HKU Common Core. The workshops were tailored to students and staff at the university.
The workshops covered topics such as:
Networking skills

How to use LinkedIn and other social media in your job search

Essential career planning strategies
To read more about the workshops, click the posters below.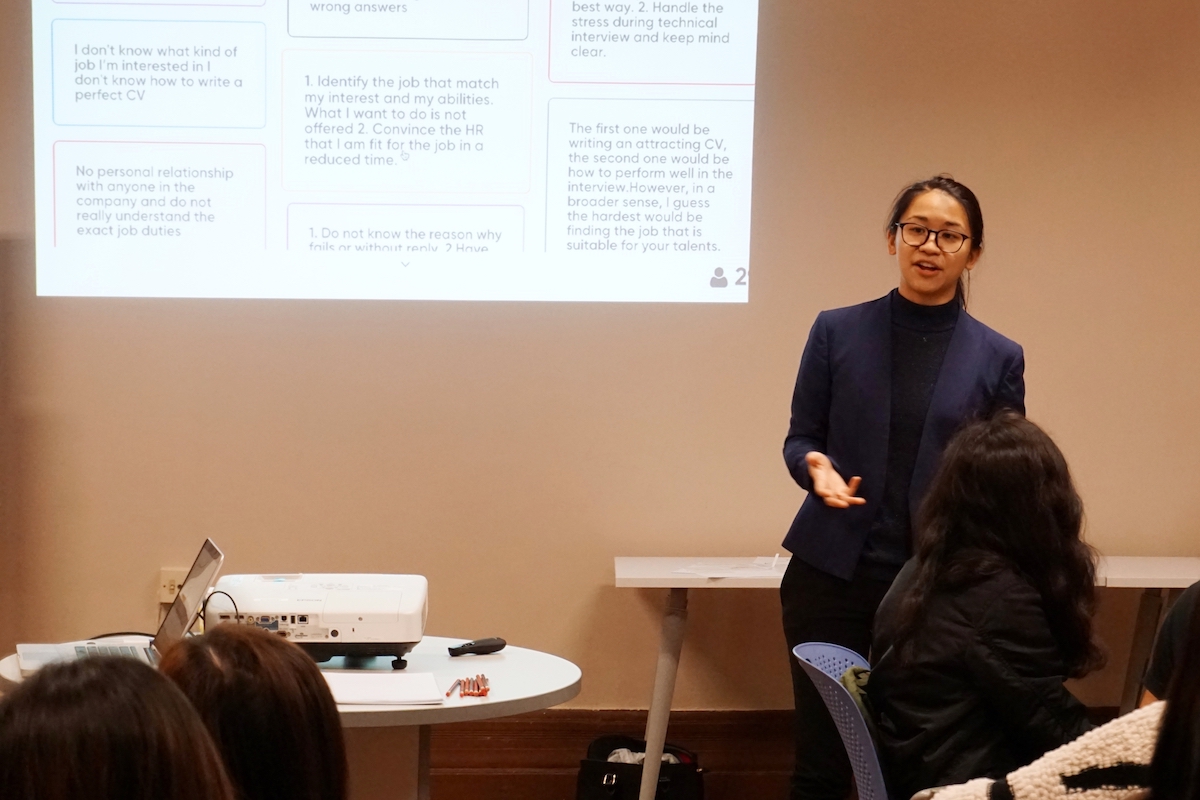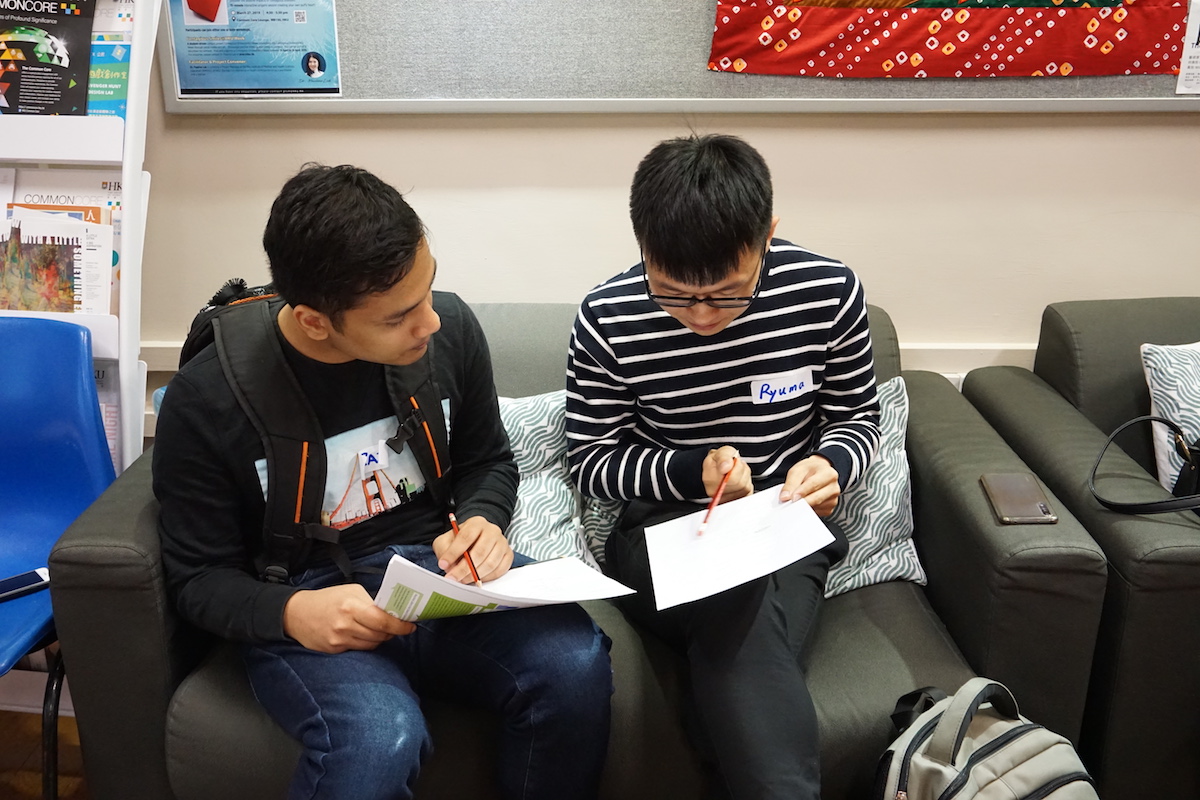 One of the workshops I organized and participated was a sharing session with three women entrepreneurs in Hong Kong. For this event, Inspiring women: An intimate conversation with three female founders, I invited two external speakers from the film and tech industries in Hong Kong. The sharing session gave students and staff an opportunity to ask questions and learn from three entrepreneurial women, all of whom run their own companies, collectives or consultancies in Hong Kong.
In the fall of 2018, I organized two career events at the University of Oslo. Both were designed to offer inspiration and career support to PhD researchers who are planning to pursue careers outside of academia. While the University of Oslo does provide career support to this group, PhD researchers could still use more career advice as far as non-academic carers are concerned. Recent studies on job satisfaction about PhD candidates in Norway confirms that there is a general desire among PhD researchers for more career support. This was the starting point of the two career events I organized.
The first event, Life after a PhD in the humanities: Jobs beyond the academy, was a panel discussion on non-academic career paths for people with a PhD in the humanities. I invited three external speakers, all of whom were alumni of the PhD programme at The Faculty of Humanities. To an audience of current PhD candidates, recent PhD holders, supervisors and research training staff at the university, the three speakers talked about their career paths after completing their PhDs and shared not only useful career advice, but also crucial industry knowledge pertaining to their respective industries (the arts, publishing and the media).
The second event was a hands-on, interactive workshop, LinkedIn for PhD holders and PhD candidates. In this workshop, participants learned how to use LinkedIn as a tool – for presenting themselves online, finding job openings, researching potential future employers, and expanding and staying in touch with their network.
For the panel discussion Life after a PhD in the humanities: Jobs beyond the academy, I invited three University of Oslo alumni to speak about their career journeys. The event drew a range of audiences, including recent PhD holders and people who were pursuing their PhDs, administrative staff, career services staff, and PhD supervisors at the university.